← Marguerite's Words Of Wisdom For October
Marguerite's Words of Wisdom for December →
Marguerite's Words of Wisdom for November
2014-11-30
What are you thankful for this holiday season?
I was at St Francis Hospital caring for patients all during Thanksgiving week, so this post is a bit late.  At this time of year, we all think about what we are thankful for.  This year I decided to thank the Szabo family for being an important part of my life!  Rick Szabo was a patient of mine back in 2012-2013.  His wife, Janet, had my cell number in her phone.  She let me know last year that Rick was in the hospital waiting for a heart transplant.  I kept him and his family in my prayers.  Then, in January, Janet texted me that he had passed away.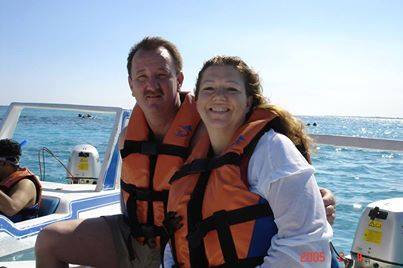 I told Janet I wanted to be there for her and the family, so I offered to sing at his memorial service on February 1st.  I also wanted to be there for her, during her first year of widowhood to share what I know about grief work and healing.  Ricky, age 21, and Ryan, age 18, would also need a friend after losing their Dad.  I had no idea what a gift this family would be to ME!
After living in Atlanta for 21 years, I love to spend time there on the weekends.  When my daughter Julie was living and working in Brookhaven, that gave me a place to stay in Atlanta.  Then she left to go to grad school in Olympia WA in September.  Thank God for the "Hotel Szabo"!  Janet and the family live off Sandy Plains, near my old neighborhood and my church, Unity North.  This family has shared their guest room with me numerous times, allowing me to attend important functions and stay connected to the greatest Spiritual Family anyone could ever have!
It was wonderful, when "Message from Daddy" was published in August, to know that Janet read my post and immediately bought two copies of the book.  One was for herself and the other was for Rick's mother, Sophie.  It warmed my heart to know that Janet read the book in 2 days, and Sophie read it 3 times!  There they were, just 6 months after losing such a wonderful man, finding ways to do their healing work from the woman who sang at his memorial service and cared for him at the hospital.  I felt so humbled by this response and happy that my book was already doing God's work in the world!
So what are you thankful for this holiday season?  Feel free to post your thoughts below.
Blessings and hugs, Marguerite*
This entry was posted in
Uncategorized
and tagged
death
,
family loss
,
grief
,
healing
,
holidays
,
widowers
,
widows
. Bookmark the
permalink
.
← Marguerite's Words Of Wisdom For October
Marguerite's Words of Wisdom for December →