← Marguerite's Words Of Wisdom For September
Marguerite's Words of Wisdom for November →
Marguerite's Words Of Wisdom For October
2014-10-27
It is never too late to do your grief work…
I just spent a magnificent and enlightening weekend at Hay House's I Can Do It Conference in Pasadena. I had a book signing table for Message from Daddy on Saturday at 10:30 a.m. and 12:30 p.m. My book was able to touch 75 lives from all over the US including 2 gals from Lynn MA! Last month, I got 75 new fans at I Can Do It New York! So now I have friends on both coasts.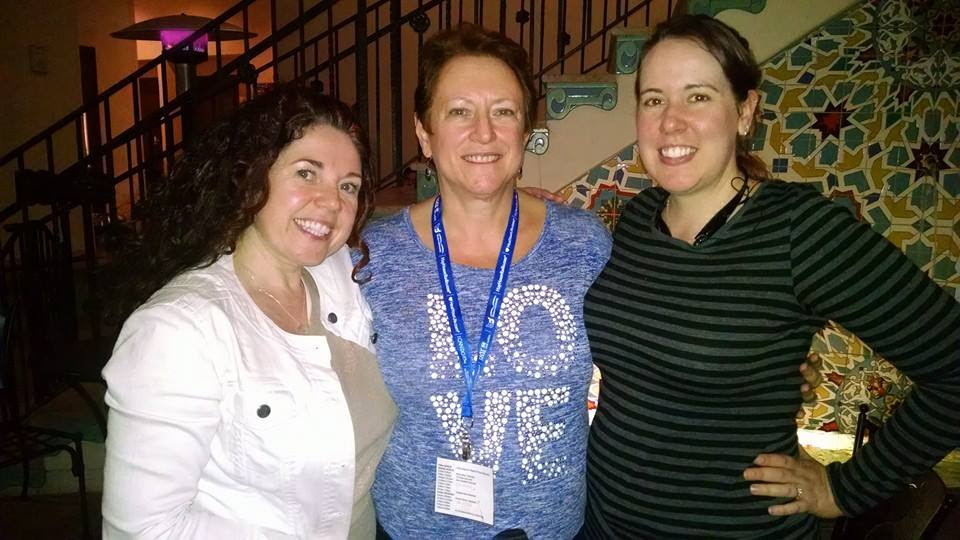 On Saturday night I was walking by the book signing area and I found these two beautiful women sitting on a chair talking about emotional pain. Lorraine on the left works with Whitney on the right. Whitney was in tears, and I knew she needed my help. I asked her if she needed a "mommy hug"? When I sat down I found out her mother died when she was 9 years old, and after that her 19 year old sister raised her. Needless to say, she didn't have anyone nearby to help her do her grief work at the age of 9.
Somehow the safety of the Hay House conference allowed her to feel all her feelings that had been suppressed for 23 years! So we sat on the chair and did the work on Saturday night! I then gave her an autographed copy of my book so she could continue to do her work. When I saw her on Sunday afternoon, she looked like a completely different woman. She had a bright inner light that filled the room! We attended Christiane Northrop's final workshop of the weekend and celebrated together! Then she and Lorraine joined myself, Brianne, and Sophie at a wonderful local restaurant on the outdoor patio; for a sacred meal that celebrated the healing we each accomplished in the course of this weekend!
It was definitely Divine Order that I walked by her chair on Saturday night! I feel so called to do this work for the rest of my life. I am so grateful to Momma Louise Hay for creating Balboa Press and giving me the opportunity to heal people all over the world! Thank you God!
This entry was posted in
Uncategorized
and tagged
death
,
delayed greif work
,
family loss
,
grief
,
grief in childhood
,
healing
,
loss of father
,
loss of mother
. Bookmark the
permalink
.
← Marguerite's Words Of Wisdom For September
Marguerite's Words of Wisdom for November →